Previous | Main | Next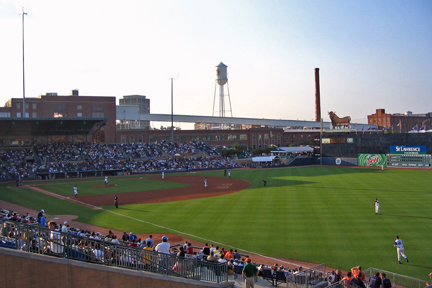 Durham Bulls Athletic Park, Durham, NC
August 1, 2005
The third-largest crowd in DBAP history came out to see Kenny Mayne throw a first pitch. He kind of screwed up the first one, so he threw two. They had the SportsCenter 50 in 50 logo on the infield, and you can almost see it in this picture.