Previous | Main | Next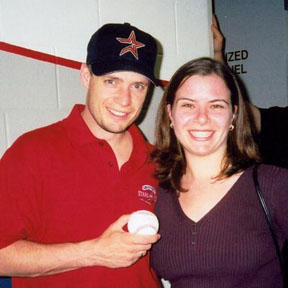 backstage at the Compaq Center, Houston, Texas
April 3, 2003
Kurt Browning is perhaps my first favourite athlete. He's also a four-time world champion. He threw out the first pitch at the Astros-Rockies game on April 2, and duplicated the feat on the ice with Todd Eldredge at the Stars on Ice show the next day. He also has nice hands, if you were wondering.