Previous | Main | Next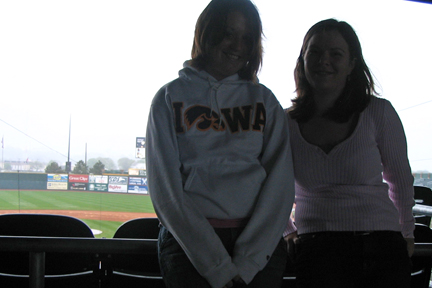 Principal Park, Des Moines, Iowa
April 29, 2006
While it rained and rained and rained. And it was cold. At least we got the handy dandy I-Cubs seat cushions before the game got rained out. The next day's doubleheader got rained out, too, but that turned out to be okay...