Previous | Main | Next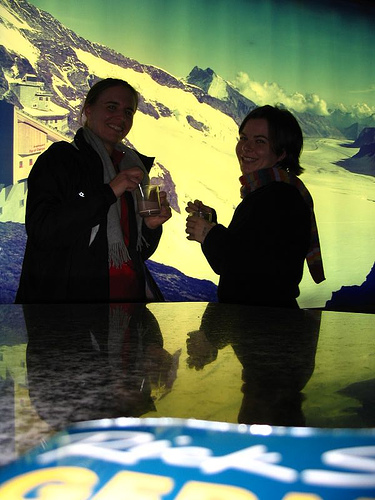 Jungfrau, Switzerland
November 2004
Lisa and I went to the "top of Europe" -- the highest rail station anyway -- and drank hot chocolate. To take this lovely photo, we placed the camera on our trusty Rick Steves travel guide and set the timer. Never let it be said that we are not resourceful gals.