Previous | Main | Next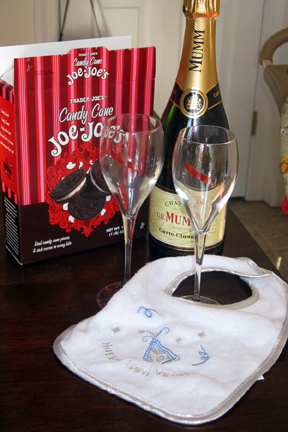 New Year's Eve, Our Kitchen Table, Creedmoor, NC
December 31, 2008
I missed out on the Hurricanes New Years game for the first time in four years. I cried, but it was probably hormones. Patrick and I rang in the new year on the couch. James was already in bed. Welcome to parenthood!