Previous | Main | Next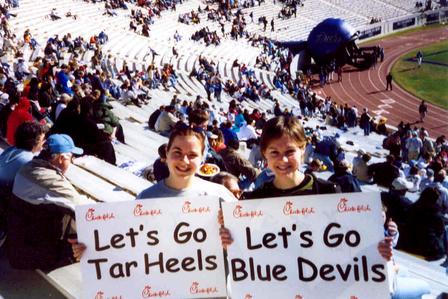 Wallace Wade Stadium, Durham, NC
November 23, 2002
Kristen, despite being a dookie, has been my best friend since high school, although we never see each other anymore even though I moved back here and we only live a half-hour apart. She says I once threw her out of my house during a Carolina basketball game because she was rooting against the Tar Heels. I don't remember this, but it seems like something I might do. North Carolina won this football game 23-21 on a last-second field goal. And then the kicker proceeded to run the length of the field and head-butt the inflatable Dook football helmet in the end zone. The poor little dookie players were offended. Aww.