Previous | Main | Next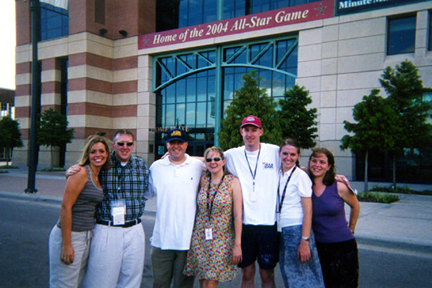 Minute Maid Park, Houston, Texas
July 28, 2002
(l-r) Brooke, Mike, Warren, Jen, Jimmy, Lisa, and Molly. This was just before the first annual Warren Miller Beach Party, during which I drank five margaritas and they did nothing for me. Incidentally, nobody in this photo works for the Astros anymore.